Making connections and having stories worth telling:
A chat with Jessica Robles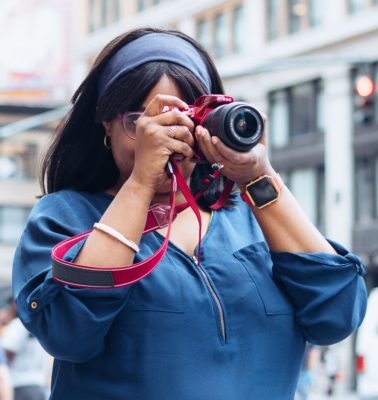 In today's episode I am chatting with Jessica Robles, of Stories and Films. I love when I "meet" people for the first time and immediately feel a connection. We chat about a ton of different topics – including how she became a first-time mom and caregiver to a special needs baby in the same moment, how she and her husband made a conscious effort to celebrate him every day of his five years on earth, and how she started her media company to tell stories and connect people. We chat about simple ways you can care for yourself, and what "balance" looks like in the midst of a pandemic when work and home life blend. 
Jessica is a story teller by trade and by nature. She drops some serious wisdom that rocked me, right near the end of the episode, when she said "This is our one shot at this. This life, right here, right now, this is our one shot. Let's make the best of it. Let's be examples for others. Let's have stories worth telling. Let's have stories worth learning from."
Mic drop. 
Jessica's bio:
I am a storyteller. I have been a storyteller all my life, but just recently realized it. I am a freelance writer, an independent video producer, a journalist, and a features writer.
November 2008, I became a first-time mother and an instant caregiver. My first-born was born with profound special needs and required 'round the clock care.
Traveling to and from hospitals in the New York tri-state area, I not only witnessed medical staff mistreating patients and their families, I experienced it.
An intake nurse moved a bottle of baby formula away from me to the other side of my recovery room to "encourage breastfeeding". I was too sore from cesarean surgery to retrieve the bottle and feed my newborn one night.
In 2011, I became a Family Support Specialist at a children's hospital in New Jersey. Even though it was my favorite job because I helped parents collaborate with NICU medical staff, the job lasted only 6 months. I was terminated hours after I reported a NICU nurse sleeping on the job.
After I was terminated, I decided to fight for others the best way I knew how… with a pen and paper.
For six years, I've worked as a freelance writer, enrolled in journalism courses, and focused on the craft of telling stories in a compelling way. One day in 2017, I purchased used audio and visual equipment and told stories behind the camera. As luck would have it, I won a couple of filmmaking awards and today I continue to fight for those who have a story but may not realize it.
About Stories and Films Co.
I started Stories and Films Co. because I wanted to be more than a freelance writer. I want to be a successful small business owner. I produced two short films, a photo essay, and a montage for a Video Field Production course at the Harvard Extension School. Within that year (2018), I won a couple of film awards and had a couple of screenings in New York City. It opened my eyes that I could tell stories behind the camera in addition to typing on my laptop.
Connect with Jessica on Instagram
Connect with Jessica on Facebook
Hey mama! If you're enjoying the
Mom Camp: Around the Campfire
podcast, please
subscribe
and share.
Making connections and having stories worth telling: A chat with Jessica Robles