Priority Mom 3-part Video Series
Do you feel like you have a million priorities, but none of them are getting your full attention?
Are you feeling pulled in all different directions and never sure where YOU fit in?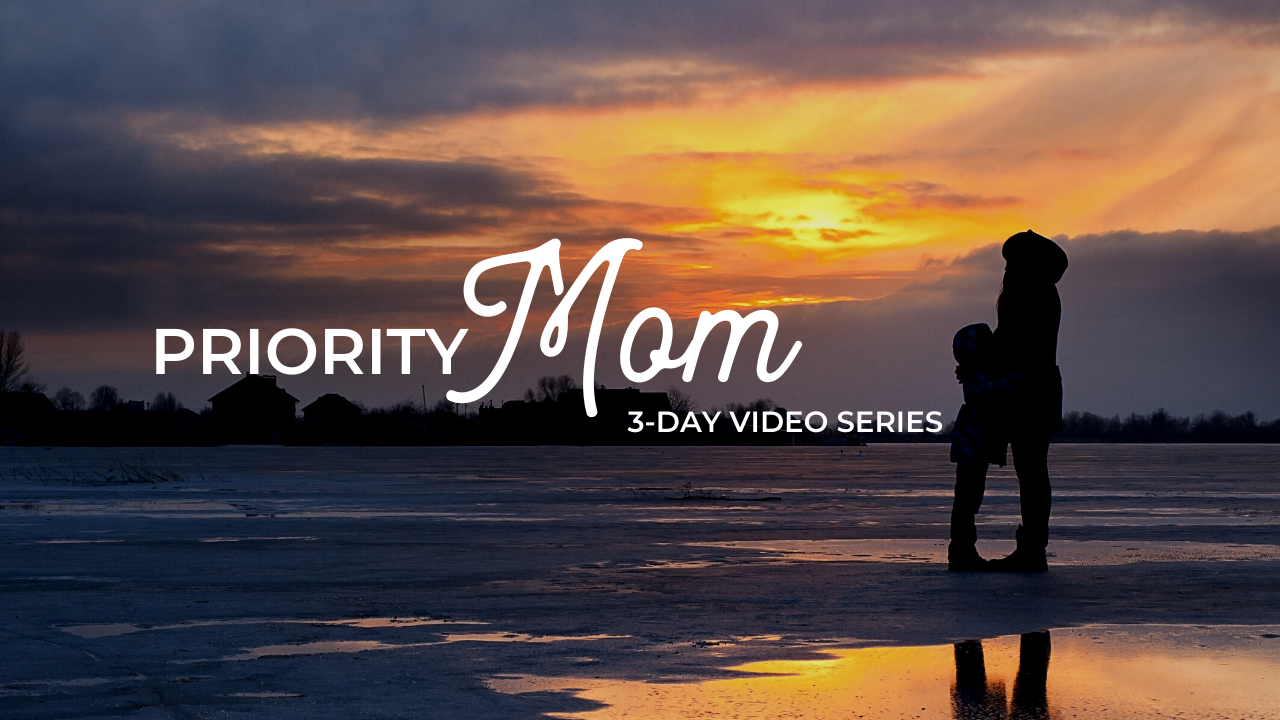 FREE 3-PART VIDEO SERIES
Learn how to identify your personal priorities, then establish boundaries to protect them. 
As moms we have a LOT on our plates. We get things done. We step up. We take it all on. But at some point, we will reach our limits. It can get to be too much and we can start to lose ourselves.
Sound familiar? But what if…
you could spend your time and energy on the things that support you and fill you up?
you had time and space in your day to get back on your OWN priority list?
It's possible, mama. 
In this free 3-part video series, in just 15 minutes a day, you will identify your top personal priorities – the values that matter most, your non-negotiables – and then work on establishing boundaries so you can protect those priorities.
Three videos, huge impact.
This is for you if you…
Feel like you never have time for you
Have more obligations than time in your day
Want to identify your core values
Need help establishing boundaries
Want to be more present as a mom, partner, and friend
Want to have more energy and feel more alive in your day
Want to spend your time and energy on the things that matter most to you
No more than 15 minutes a day!
Lesson 1: Getting clear on your personal priorities
Lesson 2: Getting clear on your current state
Lesson 3: Setting your boundaries