Unwrapping and rewriting your dreams:
A chat with Amy Beeman
In this episode I am chatting with Amy Beeman, about a major life shift that happened to her about six months ago. Amy shares how she is processing, and in some ways experiencing a loss of identity. She is now figuring out who she is, beyond the career she knew for so long. Ironically, Amy published a kids' book right around the time this transition started called "Unwrap Your Dreams," and she is now following her own advice and is in the process of discovering what her new dreams might be.
This is a raw, honest conversation about a challenging and unexpected season of like. Thank you, Amy, for sharing the parts that aren't always sunshine and rainbows. ❤️
Amy Beeman is a published children's book author who is constantly on a quest to better herself. She's also a wife, and a mom of 3 (twins and adoption). Between marriage, children and work, she's trying to find time to "find" herself. She loves exploring Vancouver (and beyond!) with her family and writing about her experiences.
Social links
Instagram – Unwrap Your Dreams
Amy's book: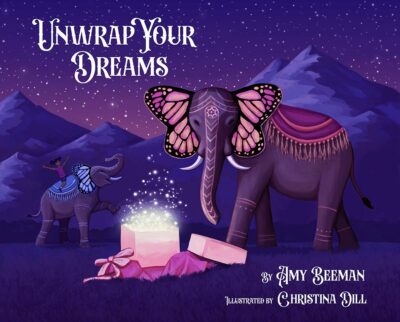 Unwrapping and rewriting your dreams: A chat with Amy Beeman