Reducing your debt and finding your purpose:
A chat with Bethany Adkins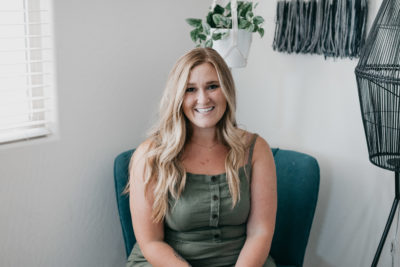 In today's episode I am chatting with Bethany Adkins from The Millennial Mission. We are chatting about what it means to live a life of purpose. Bethany and her husband Corey found themselves heavily in debt (over $250,000), working jobs that made them feel like zombies, and doing everything
but
stepping into their purpose. Bethany shares their journey of both their failures and victories along the way to eliminating their debt and getting clarity on what they were meant to do.
Bethany is passionate about helping others find a path to follow, and feel the peace that comes on the other side when you DO truly step into who it is you were created to be. She believes that nobody should have to live a life without purpose and nobody should have to figure out how to do this alone. Bethany's message is simple: you have a purpose. You just have to step into it!
Bethany's Bio: 
I'm Bethany.
I'm a pediatric nurse turned writer and podcaster (it's a long story). 
You see, I'm a creative at heart (Enneagram Type 4). 
I have always been this way, but I spent a lot of my life not only ignoring my God-given passions, but being ashamed of them. I once traded those things for a life full of seeking the approval of others, and attempting to check off a list of items that I thought would make me "successful" in culture's eyes.
I spent the first twenty-five years of my life trying to achieve the things of least resistance that would gain the most approval. I went to college, got married, had kids, earned a degree, worked as an RN, bought a house, and all that. But at the end of the day, I was left unfulfilled, exhausted, and still felt that I wasn't on the right path.
After a cross-country move (twice), lots of prayer, tough conversations, many bumps in the road, a mountain of opposition, and a gigantic leap of faith, I decided to leave my cozy salary and career in nursing and pursue what I felt God had been calling me to do all along. And no, it wasn't the typical Millennial-stereotype story where I quit my job to travel the world to "find myself." I simply felt called to:
1.) Stay home to be with my kids and take care of my family;
2.) Write words and a message that God placed on my heart, which is this:
YOU HAVE A UNIQUE PURPOSE IN THIS LIFE, YOU WERE NOT CREATED TO CONFORM BUT TO STAND OUT, AND GOD HAS YOU WHERE HE HAS YOU IN YOUR JOURNEY FOR A REASON.
Connect with Bethany and Corey:
Hey mama! If you're enjoying the
Mom Camp: Around the Campfire
podcast, please
subscribe
, review and share! 
Reducing your debt and finding your purpose: A chat with Bethany Adkins