Micro moments of mindfulness and meditation:
A chat with Miranda Lee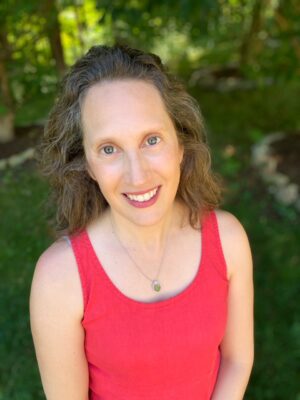 In today's episode I am chatting with Miranda Lee, about micro moments of mindfulness and meditation. Miranda is the author of The Five Minute Meditation Journal, a certified mindful schools meditation educator, and a yoga instructor. Her passion is connecting moms to mindfulness, self compassion, and meditation – but not in the "sit cross-legged for 20 minutes with your eyes closed" way you might think of meditation. Miranda shares some awesome ways that you can bring that same concept into your daily life in micro moments, and has such a wonderful, calming energy. Enjoy!
Miranda Lee teaches parents, families, and kids how to lead contented and balanced lives using mindfulness and meditation techniques. The author of The 5-Minute Meditation Journal, Miranda is a certified Mindful Schools meditation educator, and a 500 RYS qualified yoga instructor, who specializes in practical meditation coaching for busy families. While Miranda has over 20 years of experience in yoga and meditation and has studied with some of the world's great yoga teachers, she considers her two young sons to be her greatest "Zen Masters." More information on her teaching can be found on her website findthatpause.com, or you can follow her on Instagram @find_that_pause.
Business Name
Find that Pause
Website
Social links
Facebook: findthatpause
Instagram: @find_that_pause
Micro moments of mindfulness and meditation: A chat with Miranda Lee