The power of understanding matrescence:
A chat with Cayley Benjamin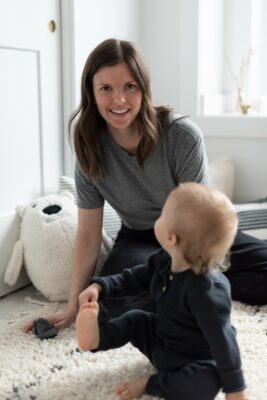 In this episode I am chatting with motherhood coach Cayley Benjamin. This is a pretty profound conversation. Cayley's research is on the subject of "matrescence," which she defines and explains throughout the chat. It will likely shift how you think about motherhood and your own experiences. Matrescence is the transformation – physical, psychological, social, economic, and spiritual – that a person experiences as they journey into and through motherhood. Cayley takes us through these "domains," and how this is truly a lifelong transformation that continues to evolve.
This is a powerful talk, and a powerful reminder that we are not alone on this journey.
Cayley's bio:
A mom herself, Cayley is an experienced coach and facilitator that values kindness, candour and vulnerability, and she's on a mission to redefine motherhood for our current and future generations. After 14 years as a personal and leadership development coach and facilitator in the corporate world, Cayley now owns her own business educating and supporting moms through their journey of matrescence (the developmental process of becoming a mother) and unpacking the social pressures of motherhood. Based in Vancouver, she works with moms both one-one-one, in live virtual group programs and through self-paced online programs.
Her most recent work is informed through mentoring with Dr. Aurelie Athan, Ph.D, Faculty at Columbia University and the world's leading researcher on matrescence, and her Motherhood Studies Certification with Sociologist Dr. Sophie Brock.
Her mission: to support mothers to define life on their own terms.
Website
Social links
IG: @cayleybenjamin
The power of understanding matrescence: A chat with Cayley Benjamin