Finding your POPS (pockets of peace):
A chat with Jennifer Carlyle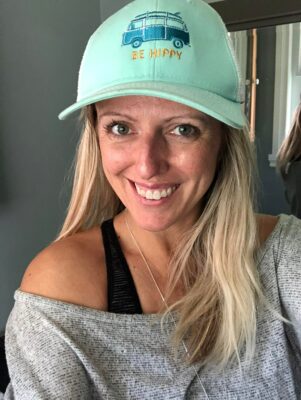 In today's episode I am chatting with an amazing human, my friend Jennifer Carlyle. Jenn has been part of Mom Camp since the very beginning, and leads our movement classes at all the Camp weekends. Jenn is committed to helping moms reconnect with themselves, and in this episode she is sharing about one of her favourite tools – POPs. These "pockets of peace" are a quick and easy way to check back in with yourself and grab a moment of peace when you need it. When mom life gets to be a lot and you need a quick reset, POPs are a game-changer. 
Jenn also shares about her own story, and what led her to create these strategies, and what she's learned along the way. 
Jenn is an International Baccalaureate educator, fitness instructor, somatic mindfulness coach and a mom of two wild kiddos. Becoming a mother wasn't the dream she was told it would be, and she suffered with undiagnosed postpartum anxiety for most of the early years with her children. After finally being diagnosed, she slowly began to find herself again through medication, movement classes, reading, writing and finally mindfulness tools such as meditation.
She believes that working out and mindfulness shouldn't feel like a chore, and teaches mom's how to incorporate it into their life without adding extra pressure. She also believes it should all be fun! Her classes feel like going out with a group of girlfriends and she is passionate about helping mom's get their energy and sparkle back.
Connect with Jenn:
Finding your POPS (pockets of peace): A chat with Jennifer Carlyle