​So what is Mom Camp really like:
A chat with some of our founding campers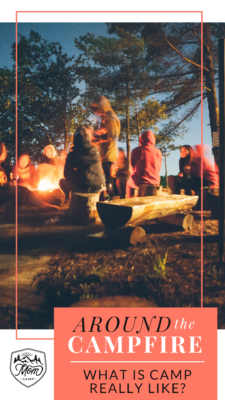 I can talk about Mom Camp: The Camp until I'm blue in the face, but I'm the organizer so of course I love it. I want you to hear from some of the people who were there with me at the very first Camp, so you can hear their perspectives. What brought them to Camp, their first impressions, their favourite moments and biggest takeaways. In today's episode we speak to Magdalena, Anya, Alisa, Riva and Christa-Lee. All living the mom life, all at different stages, all with different reasons for attending. Listen as they share their experiences – it's incredible that even coming to Camp with different perspectives, they all went home feeling fulfilled, inspired, and supported. There's a saying that it takes a village to raise a child. Well it also take a village to raise a mom, and these mamas found their village at Mom Camp: The Camp.
About Mom Camp: The Camp
Moms need camp too. The camp experience can be transformative for kids. Away from the routine of day to day life they build friendships and find community, they build confidence, and they learn a little more about who they are as individuals. But why is that experience only for kids? Moms need all those things too!
Mom Camp: The Camp is happening April 24-26 in beautiful Squamish, BC. Everything is included – accommodation, meals, wine, activities, fitness classes, workshops and presentations from experts, archery. You will be totally taken care of!
Go HERE to see all the details and to register now. Group rate available for groups of two or more.
So what is Mom Camp really like: A chat with some of our founding campers