Becoming best friends with your vagina:
A chat with Sofia Ashley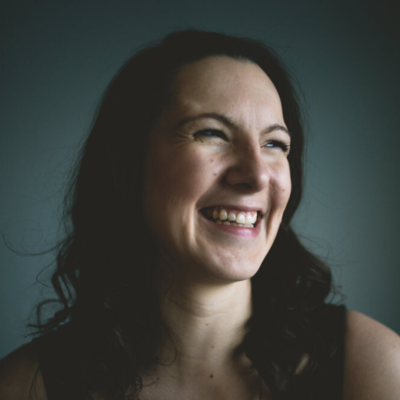 In today's episode we talk about how you can become best friends with your vagina. Sofia spent a year "at war with her vagina" and most of her 20s in search of the grand orgasm. When she finally started to put together the pieces she realized that her dissatisfaction in the bedroom was linked to the dissatisfaction at work and in her life in general. Ever since then Sofia has been on a mission to deeply to connect to her pleasure and her sexuality for better orgasms and to better connect with her sense of self. She now helps clients do the same with her appropriately named business, The Happy Vagina Project.
Sofia had a baby almost two years ago and that came with a whole new set of changes to her identity and sexuality. We talk about the challenges moms can have making time for sex, and she shares her perspective on how it can work. We talk about the small moments, and how micro intimacy – flirting, emotional connection and mindfulness – all can contribute to a better life and sex life.
This is a good one, and such an important topic that we often don't talk about. Enjoy!
Sofia Fortin is the founder of the Happy Vagina Project. A Certified Authentic Tantra Coach and Sex Educator, she is the go to gal for all things motherhood and sexuality. Her mission in life is to help all mammas (whether new or seasoned) to become best friends with their vaginas, their womanhood and their authentic selves so they can unleash their inner awesome on the world.
Sofia is a mother, step mother, northern girl, fresh air lover, and passionate about all things sex, relationships and motherhood. She's been giving sex advice since friends came to visit her in her Pontiac Sunfire in the parking lot at high school and now she's lucky enough to support women across North America.
Hang out with Sofia on Instagram
Get all the freebies Sofia mentions at www.thehappyvaginaproject.com/momcamp
Hey mama! If you're enjoying the
Mom Camp: Around the Campfire
podcast, please
subscribe
and share.
Becoming best friends with your vagina: A chat with Sofia Ashley