Want clarity and inspiration for the year to come?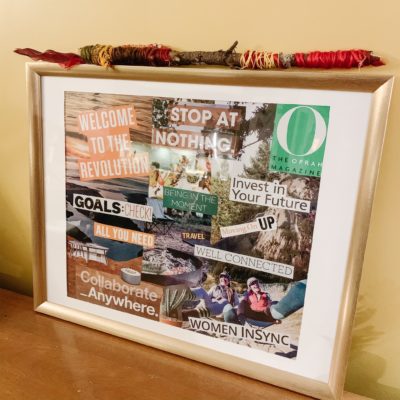 What do you want to accomplish in the coming year? This isn't about setting New Year's resolutions. This is about how you want to show up in your world. This is about setting a course for the year where you are inspired, motivated and energized. 
Think about how you want to feel next year as a partner, a mom, a friend, a co-worker, a boss… by setting intentions NOW you will be well on your way to an awesome year, with no resolutions required. Your vision will be crystal clear and you will be ready to go.
This free 7-day online workshop is self-paced, so you can do it on your own schedule. You will have daily lessons that explain what a vision board is, how it works, and why it can be the "secret sauce" in achieving your goals. You'll have easy exercises to help identify your goals and priorities for the year ahead, and tips and ideas for how bring them to life on your board.
Your vision board should feel like a work of art that you want to display. Something that inspires you and motivates you to achieve everything it represents. You get to decide how you show up in this world.You can have an awesome year with the right intentions and clear vision.
The Mom Camp Vision Board workshop will help you define your priorities, values and goals so that you are ready for an awesome year ahead. 
The Mom Camp Vision Board workshop is closed for 2019.
Stay connected because it will be coming back next year!