Creating a truly delicious life:
A chat with Catherine Roscoe Barr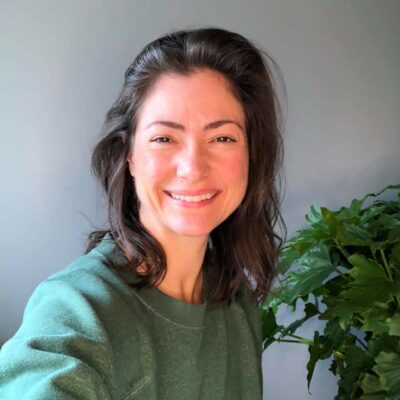 In today's episode I am chatting with Catherine Roscoe Barr, neuroscience-based wellness coach and founder of The Life Delicious. I am so inspired by this conversation, she is the perfect person to chat with about wellness. Not only does she have all the background and experience, but she has such an awesome way of sharing info and ways to incorporate wellness into your life, that you are immediately motivated to get started.
Catherine's bio:
Catherine Roscoe Barr is a neuroscience-based wellness coach and founder of The Life Delicious, empowering women leaders to reclaim their time and rediscover wellness. The Life Delicious is applied neuroscience for everyday wellness and joyful longevity – an evidence-based curriculum of sustainable practices, grounded in pleasure, to liberate ourselves and others from suffering. Catherine offers women's coaching circles, co-ed retreats, corporate workshops and keynote speeches; is a certified personal trainer, fitness instructor and coach practitioner; and writes about fitness, food and travel for numerous publications including Montecristo, Canadian Living, WestJet Magazine, BC Business and BC Living. Before settling on the West Coast she lived in Sydney, Toronto, Oregon, Montana, and practically everywhere in Alberta. She currently lives in Vancouver with her fabulous husband, delightful daughter and adorable dog.
instagram.com/catherineroscoebarr
Creating a truly delicious life: A chat with Catherine Roscoe Barr