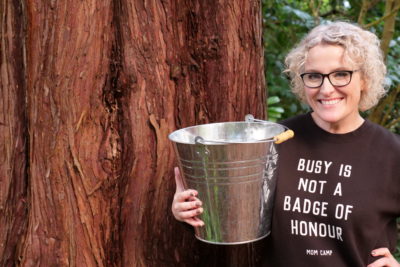 Have you filled your bucket lately?
It's like the instruction to put on your own oxygen mask first. You can't pour from an empty bucket, or a bucket with holes and leaks. You need to take care of your own bucket first. You need to take care of YOU so that you are fully able to take care of those around you.
This 28-day Challenge is about YOU. It's time to recharge, and make your own well-being a priority. You can't pour into others if your own bucket is empty, so make this 4 weeks about taking care of you.
The Bucket Challenge will give you everything you need to start making your physical, mental and emotional health a priority. We will focus on resting, fuelling and moving your body, setting your personal priorities and establishing boundaries to protect them.