The myths and facts of sleep training:
A chat with Kylee Sallak of Parenting Made Joyful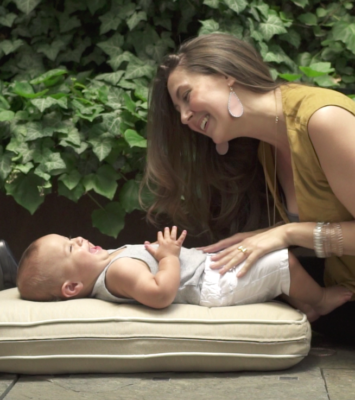 In today's episode I am chatting with Kylee Sallak from Parenting Made Joyful. Sleep is a subject that is near and dear to my heart, and especially when it comes to how we help our kiddos learn to fall asleep independently. Kylee takes us through the three traditional methods of sleep training and how she works with her clients to help them navigate through this experience and find solutions. She is passionate about helping families get more sleep, and finding more comfort and joy in their homes. Kylee has worked in this area for 19 years and has helped hundreds of families, and I know this episode will be hugely helpful for families struggling with getting their little ones to fall asleep on their own.
Kylee's bio:
Kylee Sallak is Founder and CEO of Parenting Made Joyful, on the Pampers advisory board as a sleep expert, a sought after parenting coach, and a pediatric sleep consultant. Kylee has nearly two decades of experience working with parents on everything from sleep training, to behavior management, potty training and more. Kylee is also a frequent contributor to award-winning parenting resources and a parenting expert for CBS as well as Fox News.
Find out about Kylee's services and memberships, and get 70% off an annual membership by using code MOMCAMP70.
Hey mama! If you're enjoying the
Mom Camp: Around the Campfire
podcast, please
subscribe
and share.
The myths and facts of sleep training: A chat with Kylee Sallak of Parenting Made Joyful