The importance of playful living:
A chat with PK Beans founder Traci Costa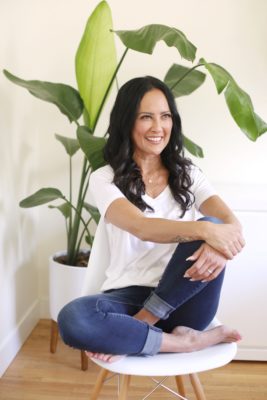 In today's episode I am chatting with Traci Costa, founder of PK Beans. We are chatting about playful living – and not just for kids. It's an awesome chat about how important it is for us to keep play alive in our own lives as adults. We get so wound up in the work, the stress, the to do list, we can lose the freedom to just play. Not to mention technology, which can take over, numb us and erase our desire to let go and be playful.
True free play has no outcome, no rules, no instruction, no structure. When was the last time YOU truly played with no boundaries?
Traci's Bio: 
Traci Costa is a Vancouver-based entrepreneur and Mom to two girls. She founded a kids clothing company PK Beans (formerly Peekaboo Beans) in 2006 after struggling to find clothes that allowed her baby girl to play and grow without restrictions from 'cute' but non-functional clothing. Since then her passion for play has driven the designs and mission of the company. Traci is fiercely passionate about the benefits of unstructured free play in a world of over scheduling and the growing concern of endless technological distractions. She believes that all people are happier and healthier when they make time and space for play, self-care and fun in their lives and eagerly spreads this message.
Connect with Traci:
https://www.instagram.com/thequeen_bean/
https://www.instagram.com/pkbeanskids/
Hey mama! If you're enjoying the
Mom Camp: Around the Campfire
podcast, please
subscribe
, review and share!
The importance of playful living: A chat with PK Beans founder Traci Costa