How the Enneagram Can Make Mom Life Easier:
A chat with life coach Natasha Smith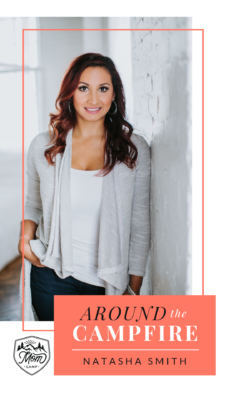 Natasha is a busy mom of three, a full-time realtor and an Enneagram-based coach. We chat about what the Enneagram is, how it works and how it can help you improve your life. Natasha found this work after coming through a toxic work situation, where she had lost her sense of self and who she was. Through her own work to understand herself, she discovered her passion for helping other moms understand themselves and those around them. 
We talk about how the Enneagram has helped her, how it has helped her clients, and how it has made a huge difference in her life as a mom. Understanding her kids' Enneagram types and how they process information and situations has helped her connect with them in an entirely new way. 
Official Bio:
I'm a busy, multi-tasking mom who discovered the Enneagram through counselling. When I learned to understand myself through the Enneagram, I felt my world opening up and I became the person I was supposed to be. That's what I am passionate about now — Helping women become who they are supposed to be through understanding their Enneagram type.
I'm an Enneagram Type 6, the Loyal Guardian. Reliable, hardworking and well-prepared, Sixes are team players, witty, and fiercely loyal, all qualities that hold groups together and benefit the greater good. But we Sixes also come with our unique set of internal struggles! We battle uncertainty, can be hyper-vigilant and often jump to worst-case conclusions. We try our best to prevent any negative outcomes that could threaten our security and relationships.
How the Enneagram Can Make Mom Life Easier: A chat with life coach Natasha Smith