Leaving Corporate America and finding balance in yoga and self-care:
A chat with Christina Mattison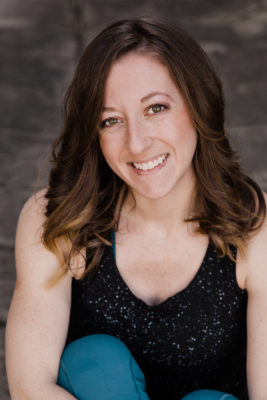 What do you do when you realize you are living your life out of alignment? Today I am chatting with Christina Mattison, a military veteran and a mom who left her corporate job and dreams of climbing the career ladder for the entrepreneur life as a yoga instructor. She realized that what she had thought for years was her "dream" was actually causing her depression and severe anxiety. Christina is now committed to spending more time with her family, and to helping and healing people through yoga. She now runs her own yoga studio and is passionate about bringing yoga and self-care to professional moms, so that they don't reach the same depths that she did.
I am a corporate career woman turned yoga teacher. I discovered yoga around 8 years ago, and it quickly became my escape and form of self- care. I signed up for yoga teacher training simply to deepen my knowledge and understanding of yoga, but fell in love with teaching others. I received my certification in 2017 and have been teaching ever since. My mission is to help working women who struggle with stress and anxiety develop a self-care habit that prevents burnout and breakdown. In my Facebook Group, Slowing Down and Finding Peace, I have built a yoga community for professional women. I educate these women about building a nourishing and sustainable self-care habit, using tools such as yoga, meditation, breathing exercises, mindfulness, and self-reflection.
In July 2019, I hit rock bottom. I was severely unhappy, struggling with anxiety, and dipping further into depression each day. One night, while giving my daughter a bath, I had the thought "Everyone would be much happier without you." It was the first time I had ever considered suicide. Terrified, I immediately sought help from family, friends, and my church. I prayed and pursued God, asking for Him to show me what to change. God revealed to me that I was so unhappy because I was living life out of alignment of what He planned for me. I began to make some drastic changes – I quit my full time job. I committed myself to spending more time with my family, and helping and healing people through yoga. I slowly began to let go of my attachment to money, and worked to find my identity again. I slowly began to feel joy and peace again. I feel energized, rather than drained, by work. I am beyond grateful.
Check out Christina's free private facebook community
Hey mama! If you're enjoying the
Mom Camp: Around the Campfire
podcast, please
subscribe
and share.
Leaving Corporate America and finding balance in yoga and self-care: A chat with Christina Mattison