Mom Camp: Wine Country
April 27-30, 2023
Naramata, BC
Mom Camp: Wine Country is SOLD OUT!
Imagine feeling rested, rejuvenated, and more present in your life.
Do you find yourself on autopilot most days? No time for you, with just enough energy to get through your basic activities?
Welcome to Mom Camp: Wine Country. A weekend just for moms, in the heart of BC's Okanagan Valley. Three nights away, personal development workshops, movement, gourmet food and great wine, amazing people, and lots of time to fill your own cup.
No frantic rushing, no managing activities for everyone else, no obligations, no overwhelm, just time for you.
Mom Camp: Wine Country will rejuvenate your spirit and re-ignite your spark.
You deserve this, mama.
The location 
Mom Camp: Wine Country takes place in the heart of BC's Okanagan Valley, in the village of Naramata. Situated on 23 acres on the east shore of Lake Okanagan, the Naramata Centre provides a peaceful oasis to play, relax, and grow. The Centre is an inclusive, welcoming place to connect and deepen in mind, body and spirit.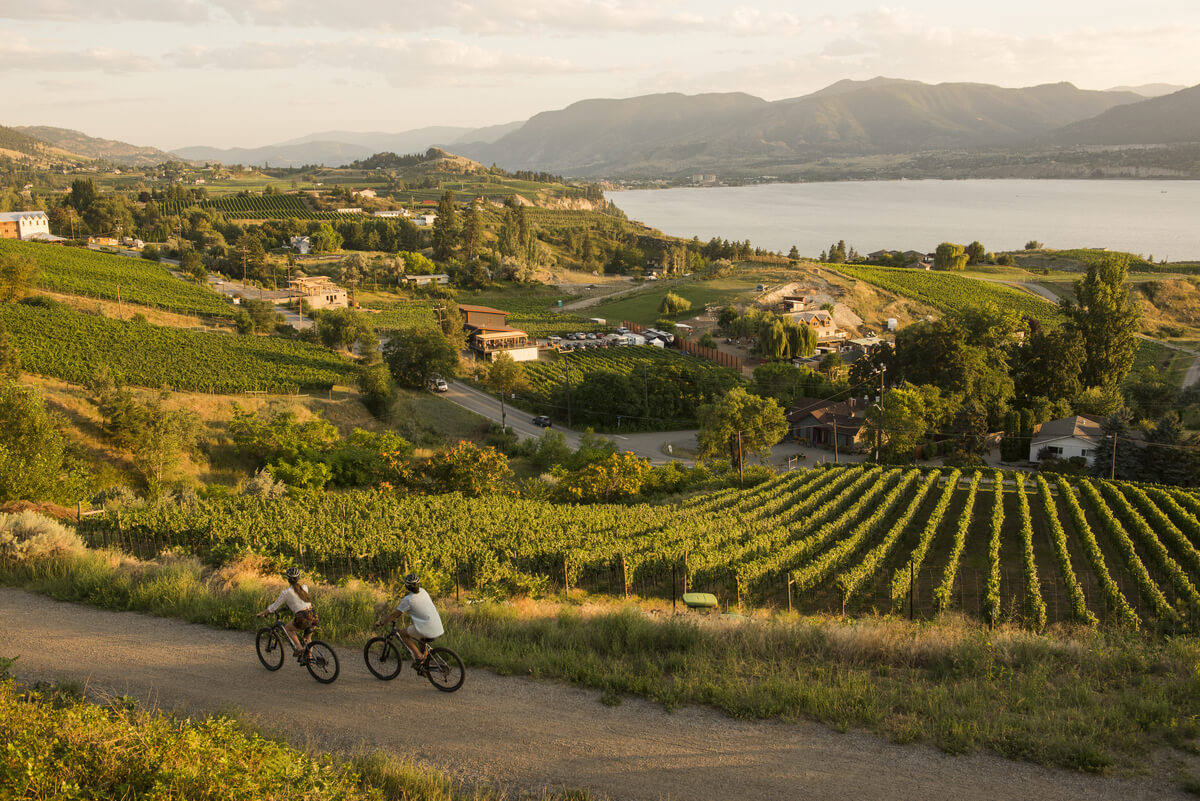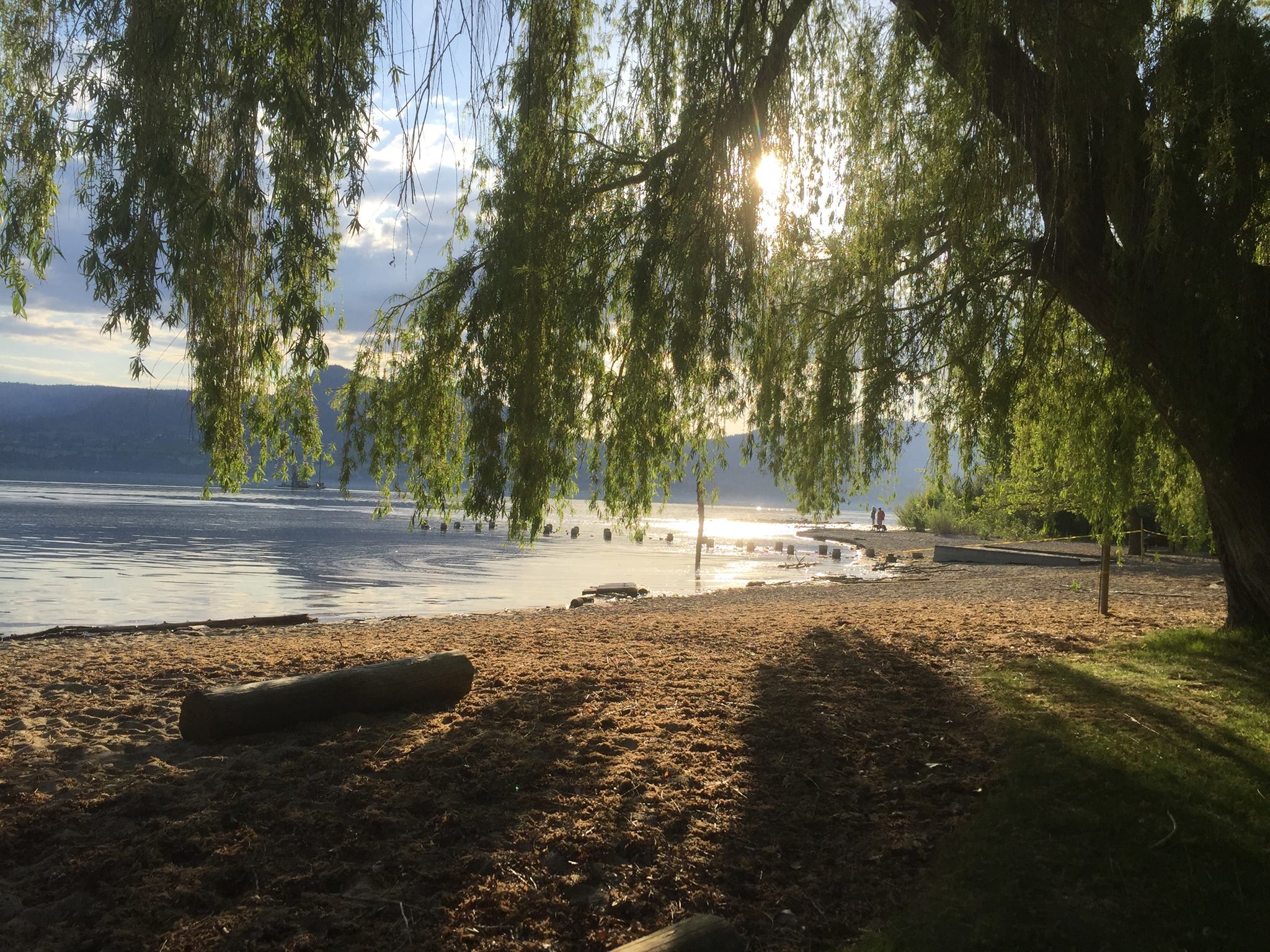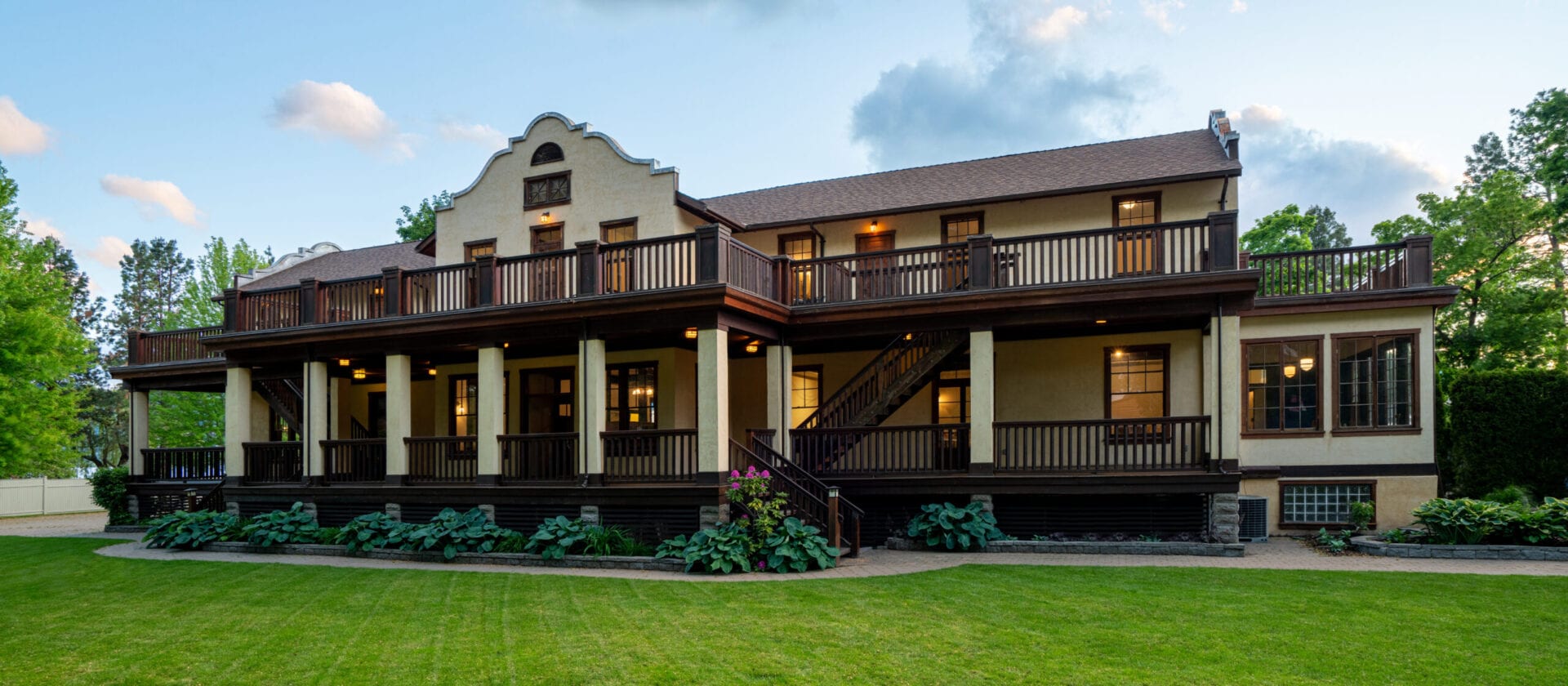 The agenda
Thursday, April 27 | DAY 1
Your evening arrival and welcome reception with bubbles from TIME Family of Wines, introductory session, and campfire.
Friday, April 28 | DAY 2
Start the day with an inspiring movement class followed by a personal development session, lunch, and an afternoon of awesome outdoor activities. Spend a few hours on the lake or on the trails of the Naramata Bench, with your choice of SUP, kayak, or e-bike rental. Then we cap the day off with a delicious dinner at the Restaurant at Naramata Inn.
Saturday, April 29 | DAY 3
Another day of inspiration and connection. And wine! A morning of movement, personal development, and downtime, and an afternoon of delicious food and wine. We start the afternoon with lunch and a wine tasting at TIME Winery & Kitchen, then we hop on board our own private trolley bus for a tasting tour of the region!
Sunday, April 30 | DAY 4
We end our weekend together with breakfast and a closing session to make sure you return home feeling rejuvenated and re-energized.
If there was one word I would use to describe my experience at Mom Camp, it would be CONNECTION.
It felt good to socialize, to connect with others and with myself. This has been missing for me for a while and it made me realize the importance of maintaining meaningful relationships.
– Mom Camp camper, October 2022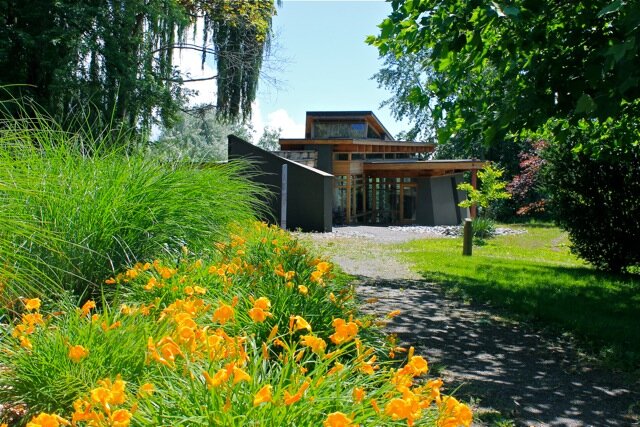 When you come to Mom Camp, you will enjoy:
3 nights' shared accommodation
Delicious and nutritious meals, snacks and beverages, including wine
Inspirational personal development workshops designed especially for moms
Free time with activity options included – SUP, kayak, or e-bike
Evening out with dinner at the Restaurant at Naramata Inn
Movement and meditation
Wine tour around the region, including lunch at TIME Winery & Kitchen
Speaker: Julie Cole
Managing the Motherlode: Tips and Tricks from and Entrepreneurial Mom of Six
With humour and practical advice, recovered lawyer, and co-founder of Mabel's Labels, Julie Cole will share how she went from a basement start up to a multi-million dollar acquisition, all while raising her six children. Hear about her productivity hacks, perspective, and lessons learned along the way. This session will be fun, but also jam-packed with valuable take-aways!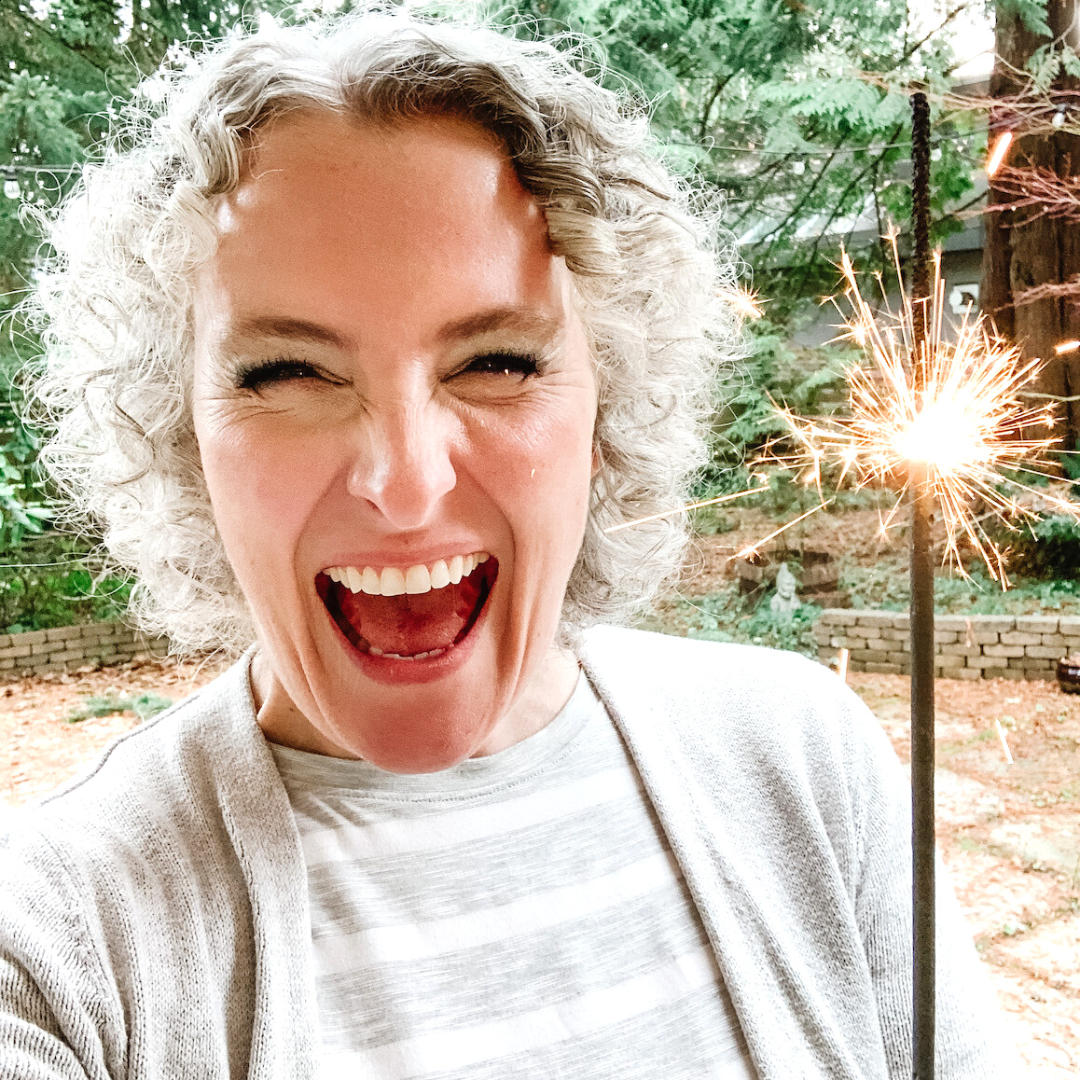 Speaker: Gillian Behnke
As moms we have a LOT on our plates. We get things done. We step up. We take it all on. But at some point, we will reach our limits. It can get to be too much and we can start to lose ourselves.
But what if you could spend your time and energy on the things that support you and fill you up? What if you had time and space in your day to get back on your OWN priority list? In this powerful session Mom Camp founder Gillian Behnke will help you identify your top personal priorities – the values that matter most, your non-negotiables – and then work on establishing boundaries so you can protect those priorities.
Speaker: Jennifer Carlyle
Motherhood changes us, transforms us, and it can easily overwhelm us. Just as we begin to feel in control and understand our kids, it all changes and we are back into unknown territory. It's an all consuming job from nap to soccer schedules, but it can also include joy and calm moments for you too!
In this interactive session Jenn will teach you simple mindful tools called "POP's" to bring calm and joy into your everyday mothering life. POP's stand for Pockets of Peace, and are mindful somatic tools that you can use in under 60 seconds to regulate your nervous system and feel in control of chaotic situations. This session will focus on how to use these simple POP's consistently and effectively in your life, without adding more on your to-do list.
Speaker: Michelle Robindell 
Keeping Mom Camp Alive Back in the Real World
We've spent a wonderful weekend in Naramata, connecting with ourselves, other moms, and new insights and tools. We drank amazing wine, ate delicious food, attended inspiring workshops, and we put ourselves at the top of our priority list for a whole weekend! Do we really need to go back to the real world? How do we incorporate into our day-to-day lives everything we've gained from "Mom Camp: Wine Country"?
In this fun, high-energy session, you will create a customized "Mom Camp Take Home Recipe" with the help of your fellow campers and Professional Certified Coach, Michelle Robindell. Bring some of the best parts of camp home with you!
Our wine partnership
We have an incredible partnership with TIME Family of Wines for Mom Camp. Campers will enjoy tasting the different wines that TIME offers throughout the weekend, including a special taste of the Evolve sparkling wines at the welcome reception!
We will also begin our wine tour with a delicious lunch at the TIME Winery & Kitchen restaurant, followed by a tasting of the TIME offerings.
TIME Family of Wines is based in Penticton, British Columbia. Their intention is to craft friendly and approachable wines, providing a pure expression of the grapes grown by their south Okanagan grower partners.
"It's a must. Every mom needs to experience the magic."
Mom Camp camper, October 2022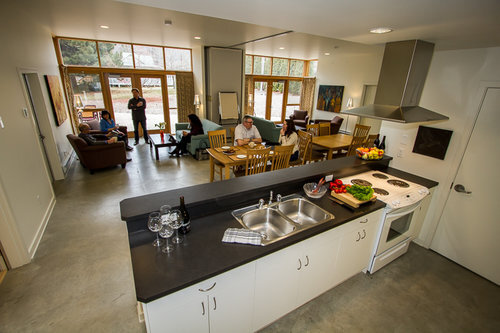 Shared
accommodation
We will be staying in the Orchard Court suites at the Naramata Centre. Each suite features three private bedrooms which share a spacious open sitting-eating-and kitchen area. Each bedroom has two twin beds with an ensuite bathroom. One of the three bedrooms is barrier-free, with wide entryways and a roll-in shower.
These contemporary units are the perfect option for shared living space with the privacy of your own shared room with ensuite bathroom. Note – when you register you will be sent a questionnaire where you can indicate if you have a roommate request.
While there are cooking facilities in the suites, we will be eating in the Naramata Centre's common dining facilities for most of our meals.
"The biggest thing that I took away was that recognition that I'm not in this alone. "
I just kind of forgot about myself there for a while. I used Camp as an opportunity to get together with other moms that go through the same thing, and remember who Anya is. It was just great to have the bond and the energy that we all shared together. That was that was the biggest thing that I took away – that recognition that I'm not in this alone. I'm not the only one that gets buried in school and spit up and sick kids and trying to juggle it all. I still remember who I am.
Anya W., November 2019 camper
Register now to secure your spot!
Your weekend includes:
3 nights' shared accommodation
Delicious and nutritious meals, snacks and beverages, including wine
Inspirational personal development workshop sessions designed especially for moms
Activity options including SUP, kayak, or e-bike
Evening out with dinner at the Restaurant at Naramata Inn
Movement and meditation
Private trolley wine tour around the region, including lunch and tasting at TIME Winery & Kitchen
Mom Camp welcome bag
EARLY BIRD RATE – $997 (until February 12)
REGULAR RATE – $1197 (February 13-April 9)
Registration closes April 9, 2023. All prices are in CAD and GST (5%) is added on top.
Mom Camp: Wine Country is SOLD OUT!
Thank you for your interest in this incredible weekend, and please stay tuned for updates about our next Camp experience, happening in Squamish in October!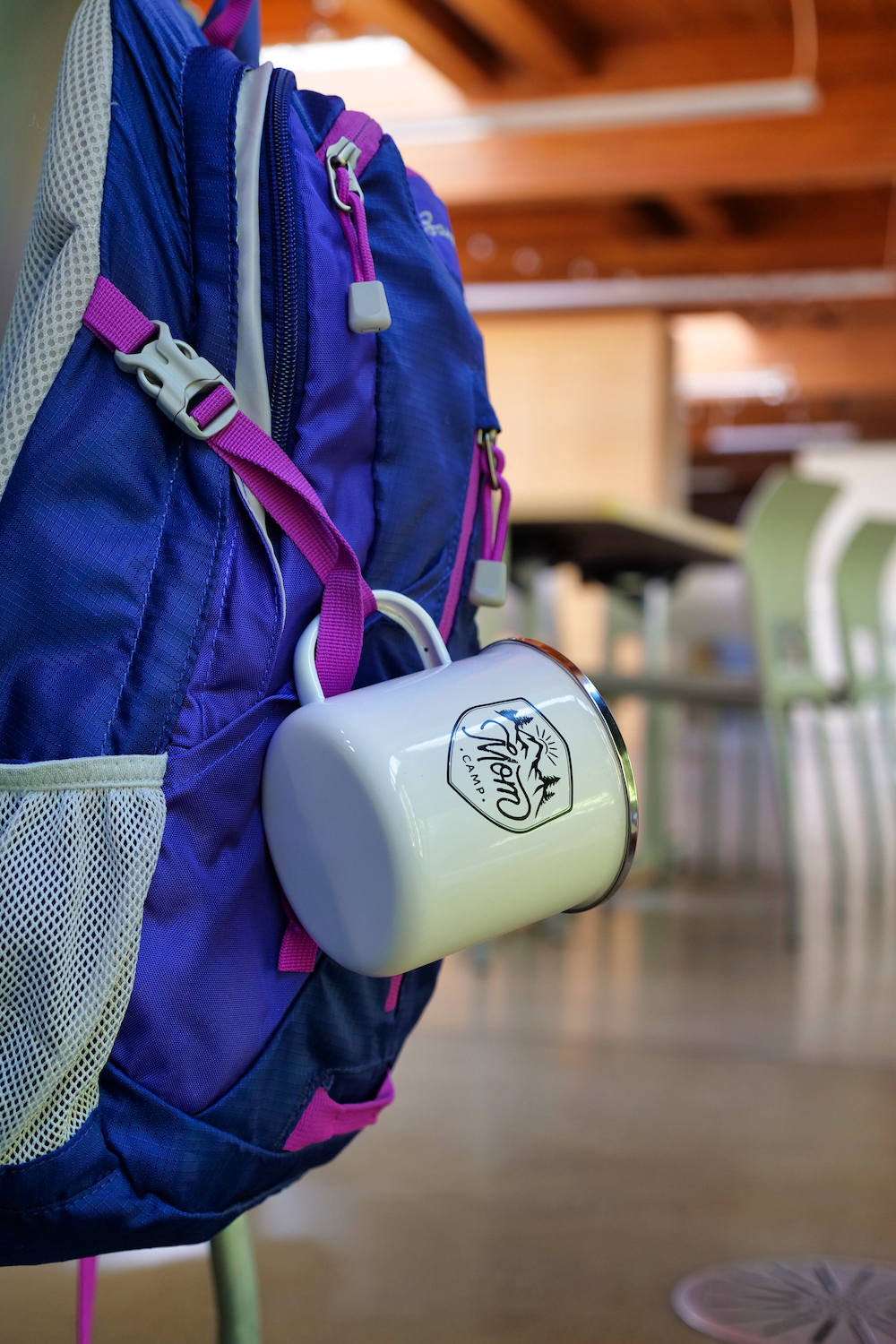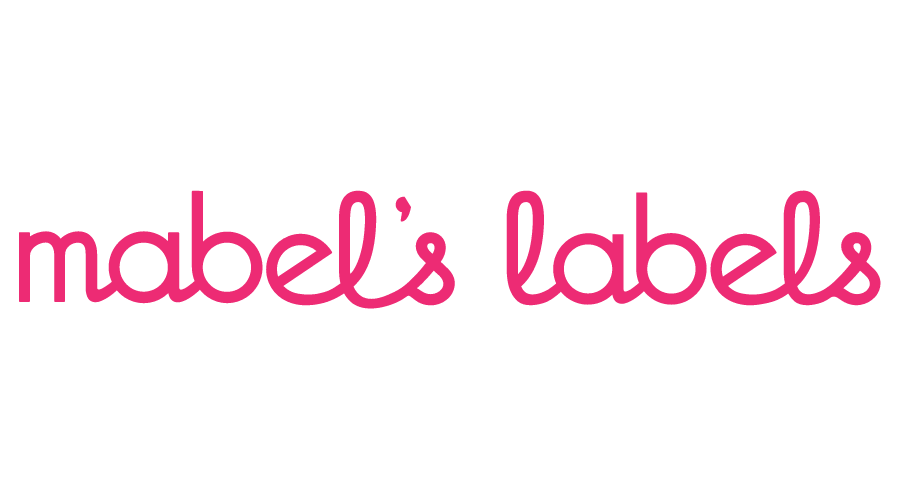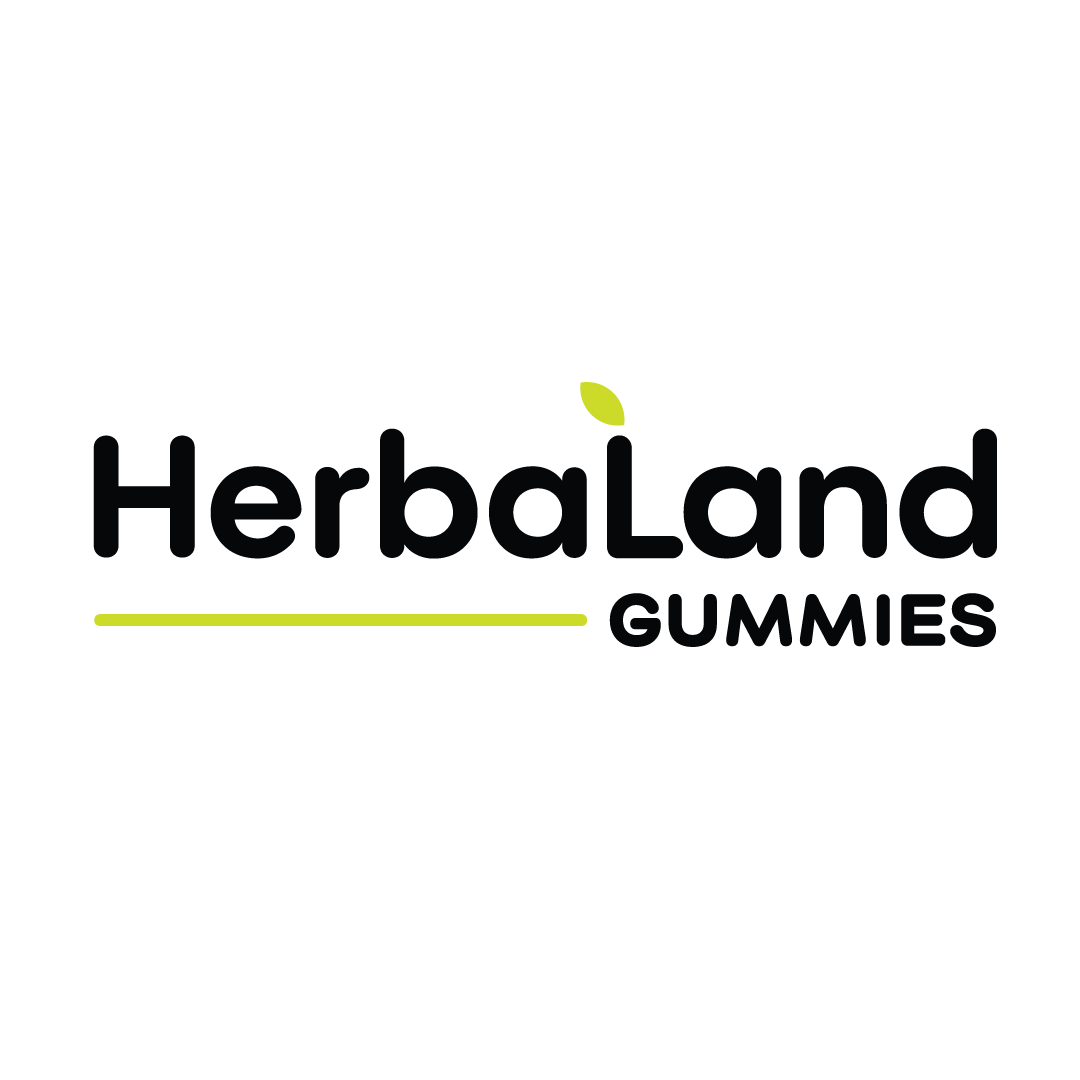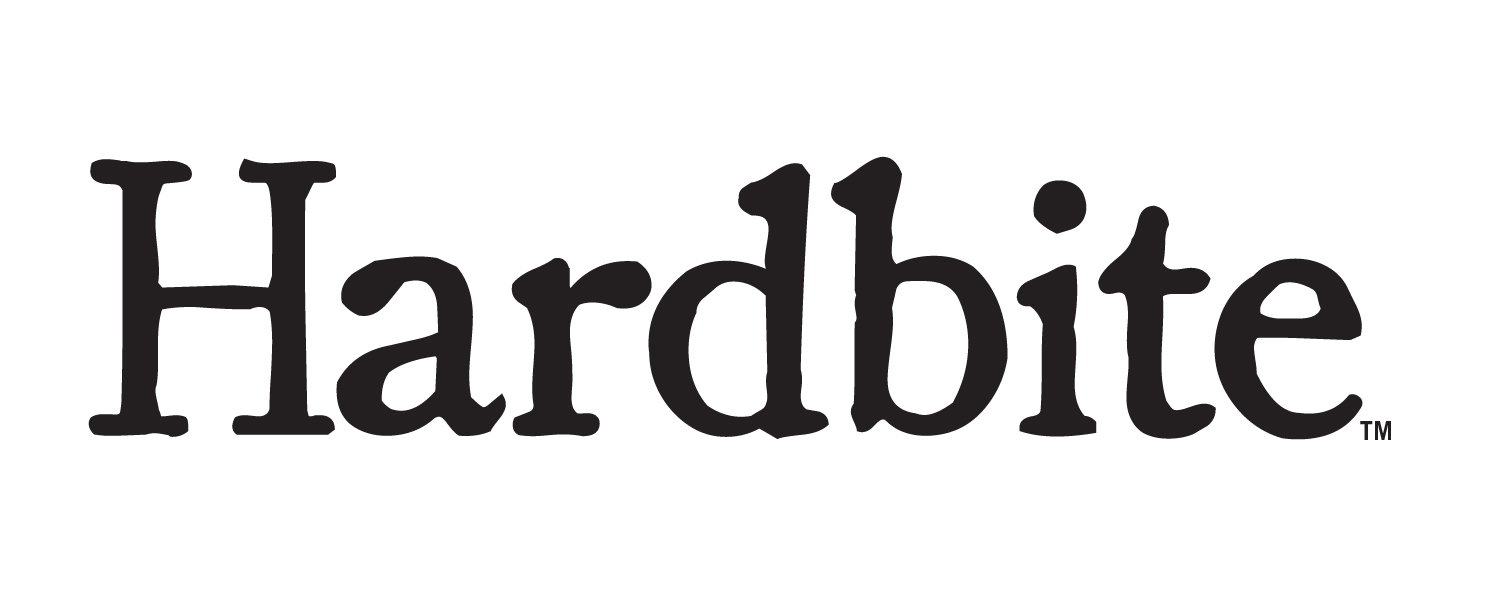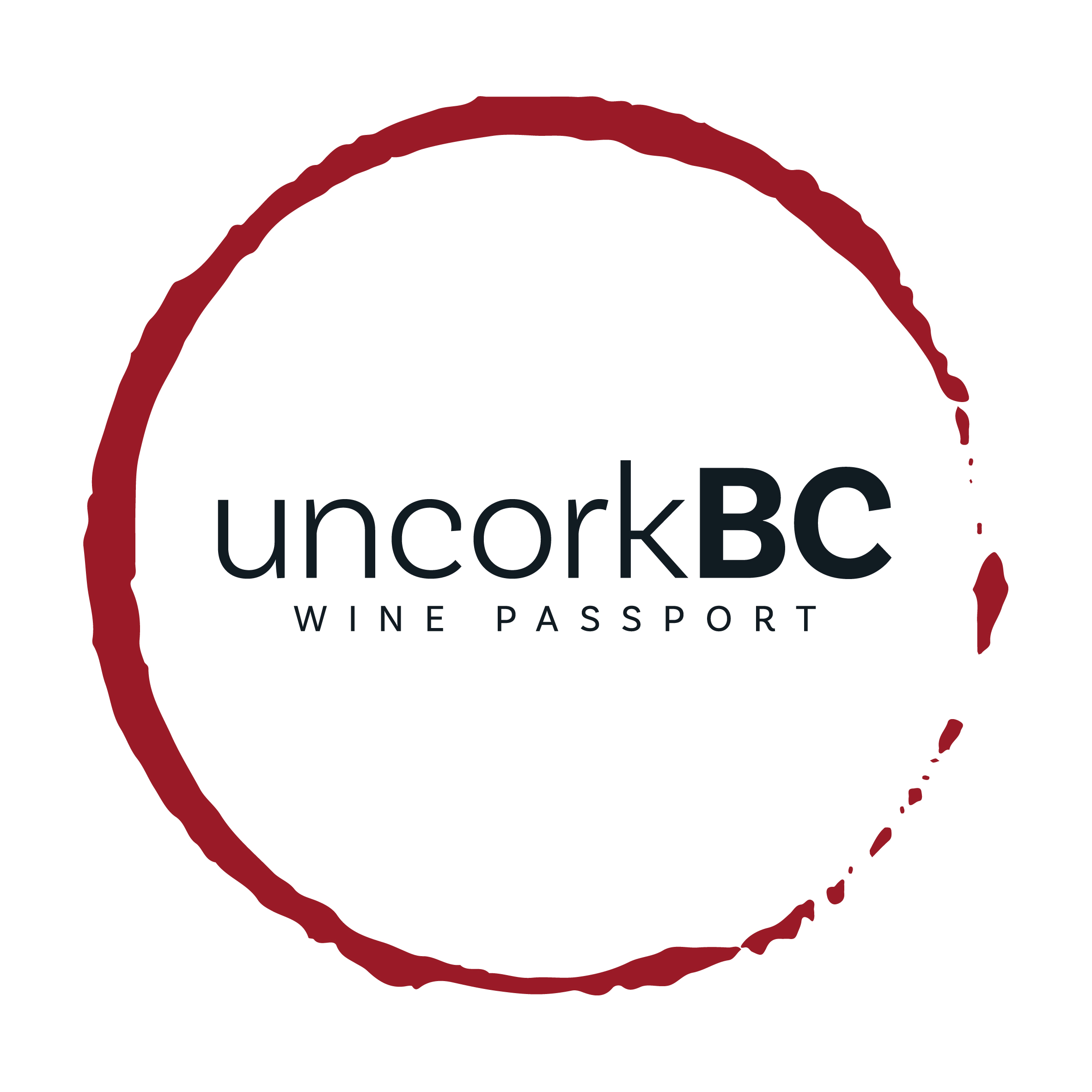 Frequently Asked Questions
Is there anything not included with registration?
Registration includes accommodation, all meals and activities. Transportation is not included with registration. Travel directions and free parking will be provided for those driving.
Are the sessions or movement classes mandatory?
Nothing at Mom Camp is mandatory, this is your time to do with what you choose. (The price includes all workshops and can't be pro-rated if you choose not to participate.)
What should I bring?
A complete packing list and all details will be sent out to all campers closer to the Camp. You will need to bring all clothes, jackets, boots and hats for the weather, toiletries, and a flashlight. You can also bring a yoga mat if you choose.
I'm coming with friends, will we be together?
The Orchard suites have three rooms, each with two single beds. Every effort will be made to ensure that your roommate requests are accommodated.
Will my dietary requirements be accommodated?
Absolutely. The Executive Chef will be notified of your needs well in advance of Camp, and alternate meals will be made available for you.
What is your cancellation policy?
If you cancel your participation in a retreat for any reason, the cancellation policy below will apply, with no exceptions. We wish we could compensate people for unforeseen circumstances (injury, family emergency, etc), but we have costs already incurred when reserving retreat centres and activities. We have designed our cancellation policy to be as accommodating as possible in the case that your plans change. But to protect yourself further, we strongly encourage you to purchase travel insurance.
IF YOU CANCEL:
30 days or more prior to the start date of the retreat: a full refund less $150 Cdn administration fee will be given.
0-29 days prior to the start date of the retreat: no refunds will be given.
To cancel, you must send an email stating that you wish to cancel to: gillian@momcamplife.com
If Camp needs to be cancelled or postponed because of changes to COVID-19 restrictions, you will be offered the option of either a refund or deferral to a future Camp.
Will anyone try and sell me something at Camp?
Nope, this is definitely not a sales exercise. The presenters are working professionals and may indeed have books, courses or programs available, but other than mentioning they exist, there will be no sales activity at Camp. This weekend is about YOU, your personal development, your friendships, and your downtime.