Bringing your mom superpowers into the workplace:
A chat with Ada Slivinski
​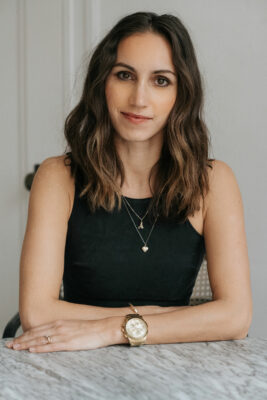 In this episode I am chatting with Ada Slivinski, founder and principal of the boutique PR firm
Jam PR
. As a business owner, Ada is passionate about hiring moms. She explains how she built her business as a young mom, and how she has created her business culture to make it welcoming and accessible for moms. We also talk about the super powers that moms bring to the workplace, from scheduling and prioritization, to the ability to juggle multiple projects at once. It can be challenging to return to work after a prolonged absence, and often confidence can take a hit as you begin to apply and interview. Ada shares encouraging words and inspiration to help moms reframe and reconsider all the awesomeness and value they bring. 
Bio:
Ada's passion is helping businesses get noticed. She started her career in media producing a national TV talk show after earning her Bachelor of Journalism from Carleton University. She then worked as a reporter in Vancouver before entering the PR world. She lives in North Vancouver with her husband and two daughters.
Bringing your mom superpowers into the workplace: A chat with Ada Slivinski