100 Days to Slay:
A chat with Lindsay Kay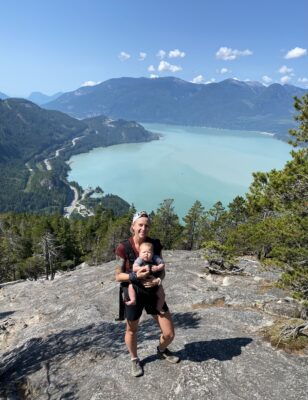 In today's episode I am chatting with Lindsay Kay, founder of 100 Days to Slay. This is a 100-day movement challenge, that encourages you to get at least 30 minutes of movement in every day for 100 days. Lindsay is passionate about movement for self-care and mental health, and shares how finding time for you and prioritizing yourself will
help make you a better partner/mother/human. She is speaking my language!!
In this chat she explains all about how the challenge works and what it includes. Listen in on our conversation and then join me and sign up for 100 Days to Slay, starting January 1. I am so excited to get started!
Bio:
Lindsay is the Founder of 100 Days to Slay where she encourages women to move their bodies intentionally every day. She is a washed-up ex-athlete turned fun runner, a mama of 1 toddler and 1 teenage Doberman, and a mental health advocate. When she's not encouraging women to get active you'll find her exploring the Chilliwack mountains or running along the Vedder River.
Connect with Lindsay:
100 Days to Slay: A chat with Lindsay Kay